August 13th Spiral Journey Webinar
Aug 13 @ 9:00 am

-

10:30 am

PDT
The Spiral Journey Facilitator Development Program has supported over 200 WTR facilitators since 2017. Many of our graduates are now integrating the Work That Reconnects into their lives, livelihoods and communities. In this webinar, we celebrate their experiences and involvement. Join us to be inspired by their stories and projects.
The Great Turning is happening. Some people are sitting around watching it happen, wanting it to happen. Spiral Journey presents the innovative and exciting work of international facilitators who are making it happen. Come hear from Mary Duckett, Ellen Serfaty and Matt Streit talk about their fascinating projects and programs.
Registration required. Donations are welcome.
Our Panelists 
Mary Duckett and Ellen Serfaty – When Research is Practice
Matt Streit – Preaching Outside the Choir: Communicating the Work That Reconnects to underserved audiences
Mary Duckett and Ellen Serfaty
When Research is Practice
Mary and Ellen will share their experience as participants and co-facilitators of WTR self-organized book groups; from personal spiral journeys to empowered community explorations of our main guides and resources. The book groups followed the co-facilitation model, with sessions planned together facilitating the exercises specific to the texts. This has enabled a wide range of creative applications and sharing talents and abilities. The book groups have evolved with each text as a result of group experience and participation, and the peer-developed, non-hierarchical way of operating allows members to draw from and share equally, which is why the groups are so enriching for those involved.
Ellen Serfaty is living in the northern Mediterranean area of Israel. after 30 years in Jerusalem as part of a North African "tribe", and over 3 decades in the Bronx, and rural areas of New York and the deep south – as a retiree, Ellen encountered dead turtles, who had swallowed plastic bags, in the lagoons next to her new home-paradise. COVID provided the opportunity to transform her frozen grief into local activism through the Work That Reconnects. This is her third year scanning the beaches for turtle nests at dawn, protecting hatchlings on their first journeys to the sea, and helping other volunteers do so. Ellen is also a part of research projects for documenting the effects of the climate crisis on jellyfish and snails, and after leading her local community in a horrific tar cleanup, she is part of emergency teams with Ecocean. Such a change from careers as a public criminal defense lawyer, child abuse advocate, lobbyist and special needs teacher and trainer! In addition to their book groups, Ellen facilitates a course offered through the Charter for Compassion Education Institute, https://charterforcompassion.org/how-to-become-an-activist, an Introduction to the WTR, and hasco-facilitated with an educational climate teacher several post- screenings of Once You Know, https://workthatreconnects.org/event/once-you-know-hosted-screenings-and-facilitated-wtr-experiences/. Ellen is active in several WTR anti-oppression/de-escalating harm work and practice groups, and the Facilitator Support committee.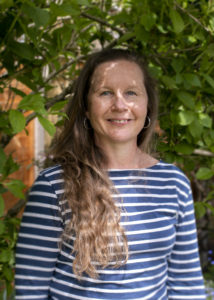 Mary Duckett is based in Wales. Her career has been orientated by service to support wellbeing of individuals and groups, particularly those most disadvantaged. She has 20 years community development and project management experience, facilitating groups, events and training. Mary also has 19 years' experience consistently engaging in meditation, yoga and other contemplative practices and is now a self-employed creator and facilitator, under the business name Ecobalance Courses. Her courses are for organizations, teams and groups of people wishing to make conscious, sustainable change. Workshops are suitable for Public Service managers and teams working in the context of the Wellbeing of Future Generations (Wales) Act, as well as small businesses seeking to improve their practice and policies: https://www.ecobalancecourses.com/
Matt Streit
Preaching Outside the Choir: Communicating the Work That Reconnects to underserved audiences.
Matt will discuss some partnerships he is working with on a local, national, and hopefully international scope. Locally, he is working with Minneapolis Community Education to offer WTR classes and workshops to lower-income participants in Minneapolis and elsewhere in the Twin Cities. He is also offering WTR workshops to some Twin Cities Buddhist and interfaith organizations. Nationally, he is partnering with a Zen Buddhist center in Chicago to offer a Joanna Macy book group/study group and some WTR workshops. Internationally, he is hoping to work with Venerable Ding (a Buddhist nun and environmental activist from China who lived at his Zen center for a month).  Matt's overall goal is to communicate the Work That Reconnects to audiences who normally aren't reached by these helpful environmentalist messages.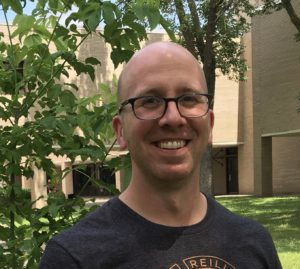 Matt Streit is a certified WTR facilitator and also a Zen Buddhist priest-in-training at Minnesota Zen Meditation Center. Matt has taught middle school for the past fourteen years for Minneapolis Public Schools. He is a single father of two amazing children.